A responsive website built in WordPress for easy editing by CMAX staff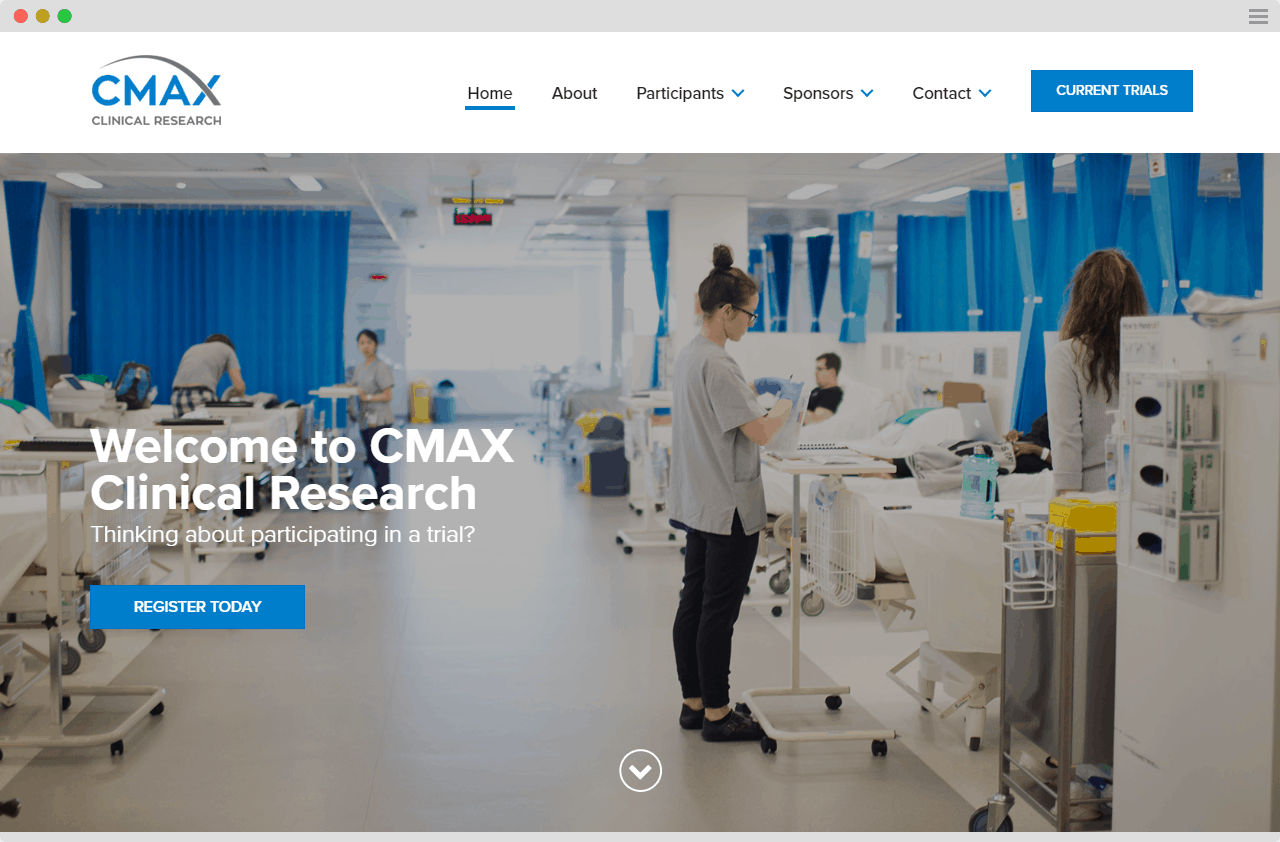 CMAX is a clinical research company based in Adelaide, Australia. The site was rebuilt in WordPress because the site administrators had previous experience in the web framework. The primary objective of the site was to make it easy to gather respondents to the clinical trials CMAX was running. The secondary objective was to encourage companies looking to run trials to find and contact CMAX. Intuitive IT built a responsive website to meet these goals.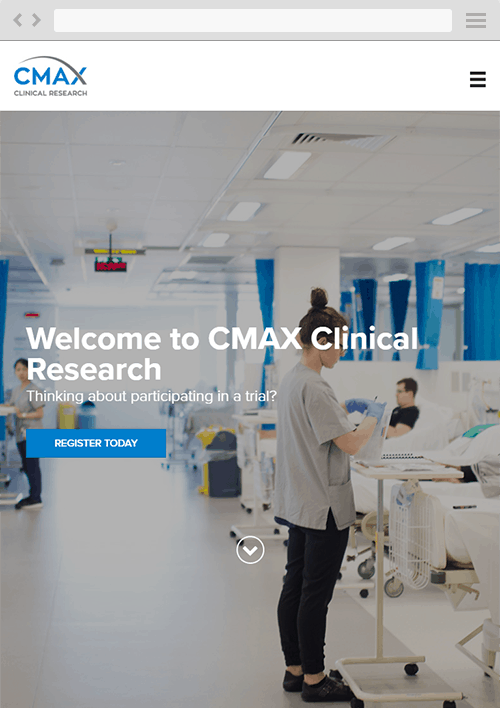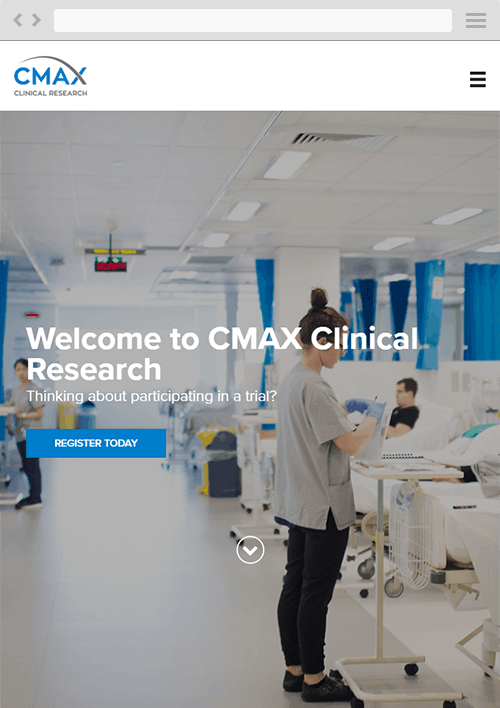 Mobile friendly menu
Single column layout to make content more readable on mobile devices
Making sure trial information on the mobile was easy to find and navigate between was important as that is what a majority of the visitors on the site would be there for
Current Trials Registration
A Custom Post Type was created for the Trials database
CMAX provided us with the fields that were needed, as well as which were required and also the type of filters that they needed for the trials page to allow users to search by
CMAX staff can create/edit/delete trials via the WordPress dashboard using this Custom Post type
On the frontend, all trials are displayed, and you also have the option of filtering results via the following categories:

Age
Duration
Gender
Reimbursement
If you're looking to build a website like this one, we can help.
Our team of experts can assist you in designing and developing a website that meets your specific needs and goals. Contact us today to get started.