Ranger RV Supplies proudly design and supply RV accessories to Australian RV industry for over eight years. Our aim is to provide a superior quality product at an affordable price whilst having the capability to innovate new products with improved concepts.
Intuitive IT helped Ranger RV Supplies by doing the following:
New bespoke design built in WordPress
Responsive
Products catalogue using WooCommerce
Mobile friendly menu
Column layout for products adapting to device width to make browsing through products easier
Images optimised so they are lighter, making page loads on mobile faster
WooCommerce was used to leverage the power of their product catalogue & categorisation
Although Ranger RV are not an e-commerce store currently, by using WooCommerce for their product catalogue, not only does it make it easy for them to update their products on the site, but if they ever decide to become one in the future, the infrastructure is in place to easily transition to one.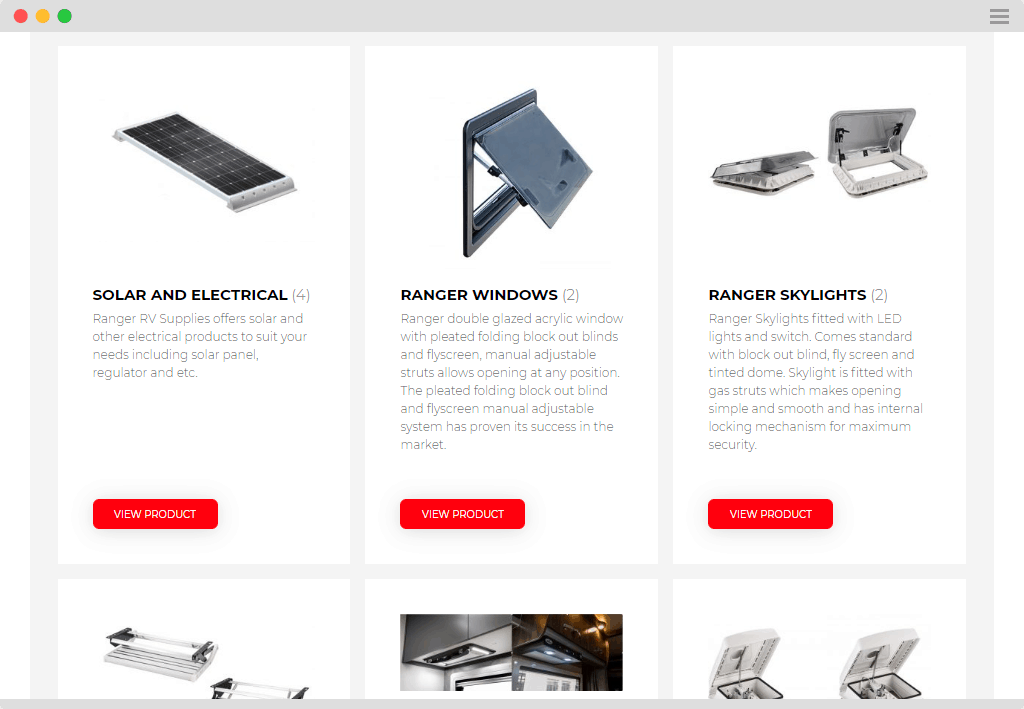 If you're looking to build a website like this one, we can help
Our team of experts can assist you in designing and developing a website that meets your specific needs and goals. Contact us today to get started.