A start up website built in DNN that filled casual jobs in an average of 4 minutes
GotCasuals was the brainchild of Therese Yuen. With an HR background, Therese could see that filling a casual position on the same day for a variety of industries was a time consuming, and unreliable process.
Therese wanted to start a business that would help put childcare operators in touch with childcare workers and have jobs filled within 2 hours.
Intuitive IT helped build the marketing website, the platform for the management and administration of the profiles.
Using SMS integrations and notifications, built on top of a reliable framework, we had jobs being filled and confirmed on an average of 4 minutes!
A website that worked on mobile devices was key for this application. With most jobs filled between 6 am and 8 am, childcare workers were on their mobiles, not sitting in front of a computer.
Hours of UX and UI prototyping and analysis and testing, we landed on a design that worked on desktop, which suited the childcare operators and mobile design, for the casual staff.
To help with the fast turnaround time required when filling casual jobs, email notifications were going to be unreliable.
So SMS integration was the correct choice.
When a job was posted, relevant staff received an SMS that a new opportunity had been posted.
We used an SMS API provided by ClickSend, we were able to easily send messages to mobiles with minimal coding.
This integration ensured the timely replies and notifications, filling jobs an incredible 97 times quicker than required!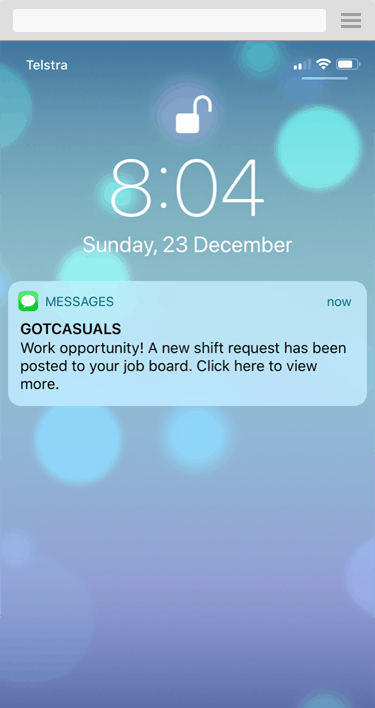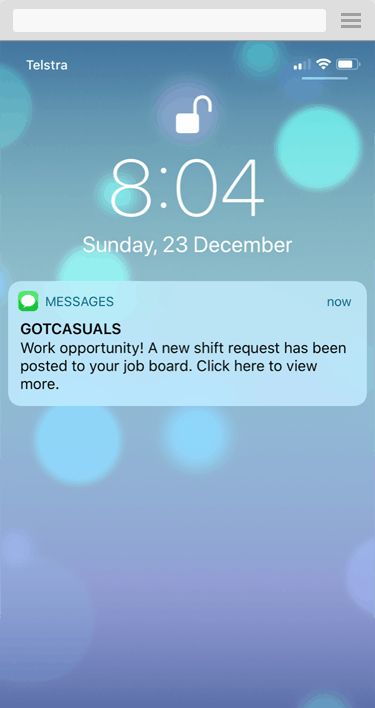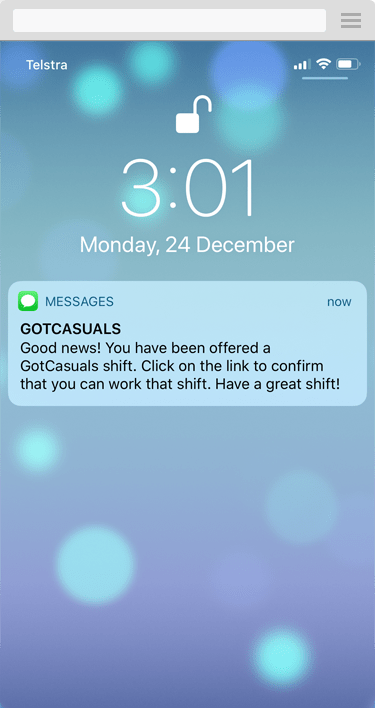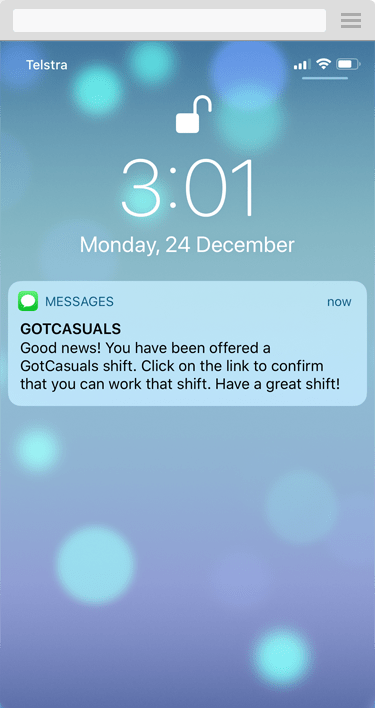 Got an idea for a startup?
We can help bring it to life