A responsive catalogue module built in WordPress + WooCommerce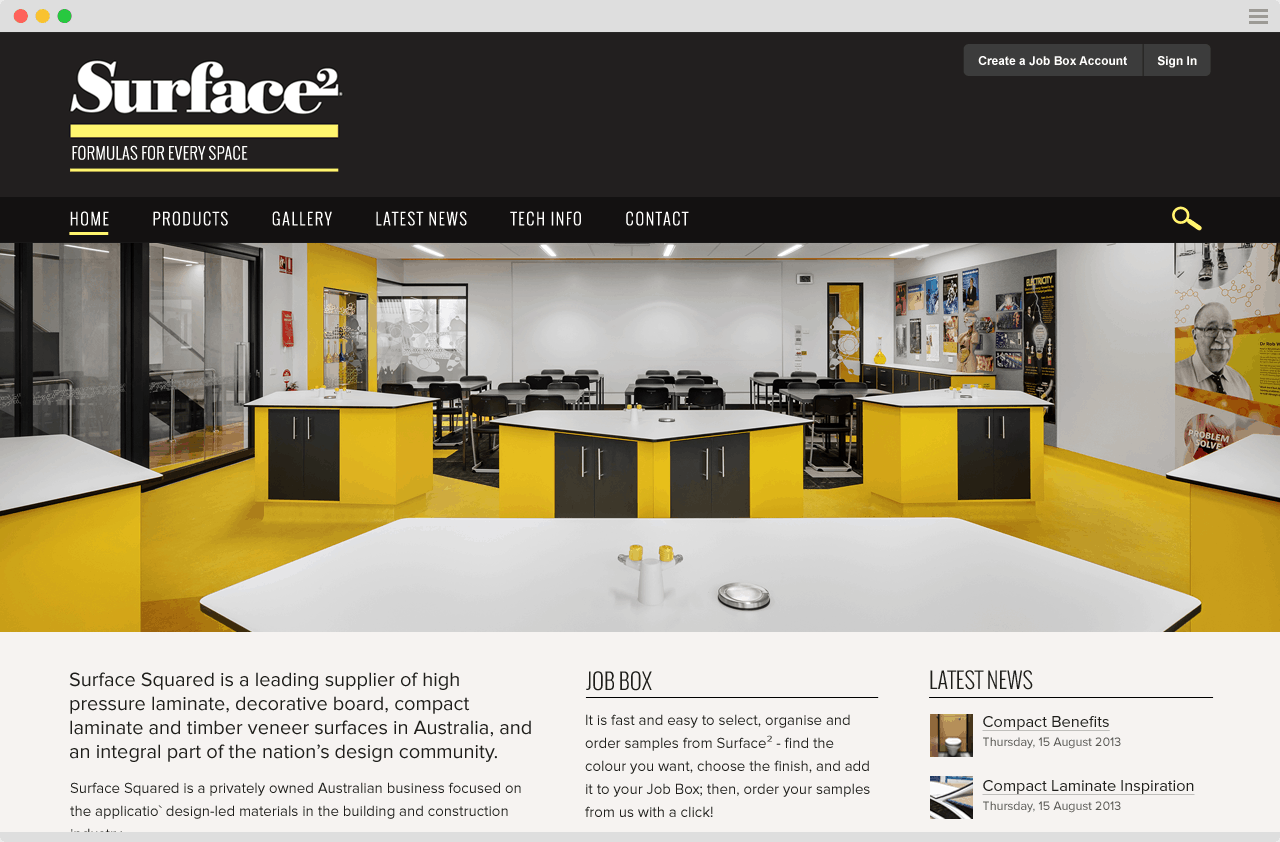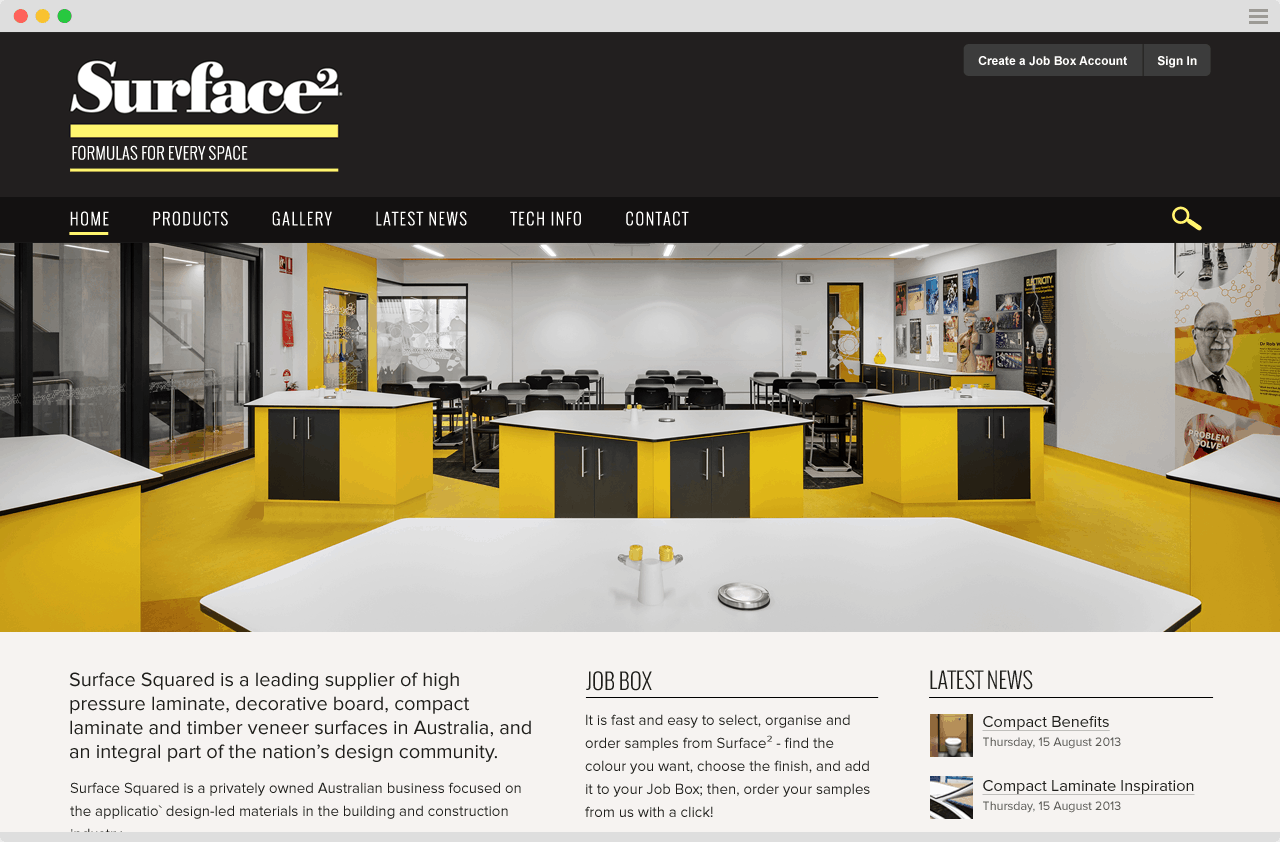 Surface Squared approached Intuitive IT to migrate their website from an aging Joomla framework to WordPress.
The site contained many products and a unique feature where customers could order samples online and have them shipped.
Intuitive IT undertook the project to move this site and functionality to WordPress + WooCommerce and at the same time make it responsive.
We also performed a major clean up of URLs and incoming links to ensure there were no 404s due to the change of framework.
When the website was first built in Joomla responsive websites were few and far between.
However, when it came to migrating it to WordPress it was a must.
Our talented designers worked to get all the content and functionality working working on mobiles, tablets and of course, desktop computers.
By collapsing the menu into a 'hamburger' icon, even more screen real estate was available to display the great products Surface Squared were offering
Migration of products from Joomla to WooCommerce
The key component was moving 1,000+ products and from Joomla to WordPress.
With limited migration functionality available on the market, Intuitive IT turned to its developers to find a solution on migrating this data.
We devised a solution that would export the product data to Excel and using a script, would transform the data from Joomla structured into WooCommerce format.
Once this script was run, it was a matter of importing the new file directly into WooCommerce.
This development genius turned 100s of people hours into a task that could be executed in minutes.
Want to migrate to a new framework?
Talk to the experts in data migration