Box Hill North Primary Uniform Shop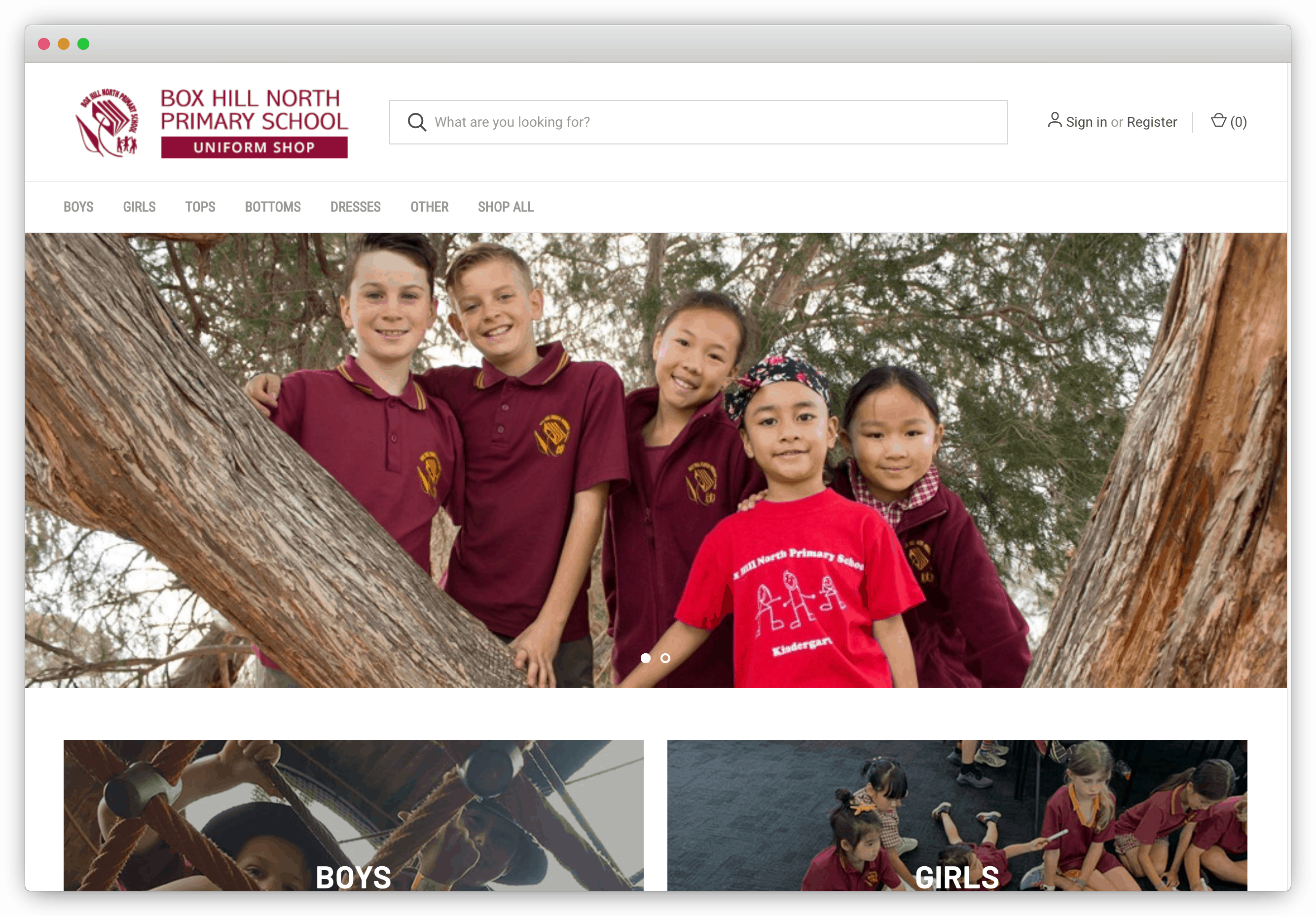 Box Hill North Primary School committee approached Intuitive IT to help with their uniform store.
Their existing model required face to face interaction and with the uniform shop only open 1 day a week, could make it difficult to purchase items if work or other commitments get in the way.
The existing model was also paper-based which made the process of managing sales and stock manual.
Intuitive IT helped Box Hill North Primary School by doing the following:
Setup an eCommerce store for their school uniforms.
Using BigCommerce we were able to set up the website, style it to BHNP's colours and move stock management to the site too
Setup of PayPal
Receiving payments was organised through PayPal which accepts PayPal money and credit cards
Multilingual
Given the high number of Mandarin-speaking families in the Box Hill community, a website that made it easier to was critical to its success.
Sitewide search
Built-in sitewide search made available from BigCommerce made finding the right product much easier for site visitors.
With 73% of all online shopping done from a smartphone or tablet, a mobile-friendly menu was a must for this website.
We designed the site so that menu was hidden from view to make the most of the available screen real estate. With the touch of a button, the menu slides out so navigation to the other areas of the site becomes instantly accessible.
Once used, the menu disappears again, to allow the main content of the site to be visible and usable.
With the different size phones and tablets in use, the number of columns visible varies from device to device. Therefore we built to site to automatically change the layout to fill the available space.
Some devices would have 2 columns of products, while others would have 3. If a device is used in landscape mode, then the columns would increase again.
Data from the 2016 census, shows that 22.1% of households speak Mandarin. For that reason, it was critical to this website's success to make it multilingual.
According to some research, multilingual sites can increase conversions by 20%.
The uniform shop automatically detects your language setting on the browser and if it's set to Chinese/Mandarin will change the language of the site to suit.
We also added a toggle to the site so that people can switch between English and Mandarin on any page.
The entire site is multilingual including product information and the checkout process to help visitors navigate the entire purchase process.
2016 年人口普查数据显示,22.1% 的家庭会说普通话。出于这个原因,使该网站成为多语言版本对于该网站的成功至关重要。
根据一些研究,多语言网站可以将转化率提高 20%。
制服店会自动检测您在浏览器上的语言设置,如果设置为中文/普通话,则会更改网站的语言以适应。
我们还在网站上添加了一个切换开关,以便人们可以在任何页面上在英语和普通话之间切换。
整个网站是多语言的,包括产品信息和结账流程,以帮助访问者浏览整个购买流程。
Thanks to Google Translate for this translation.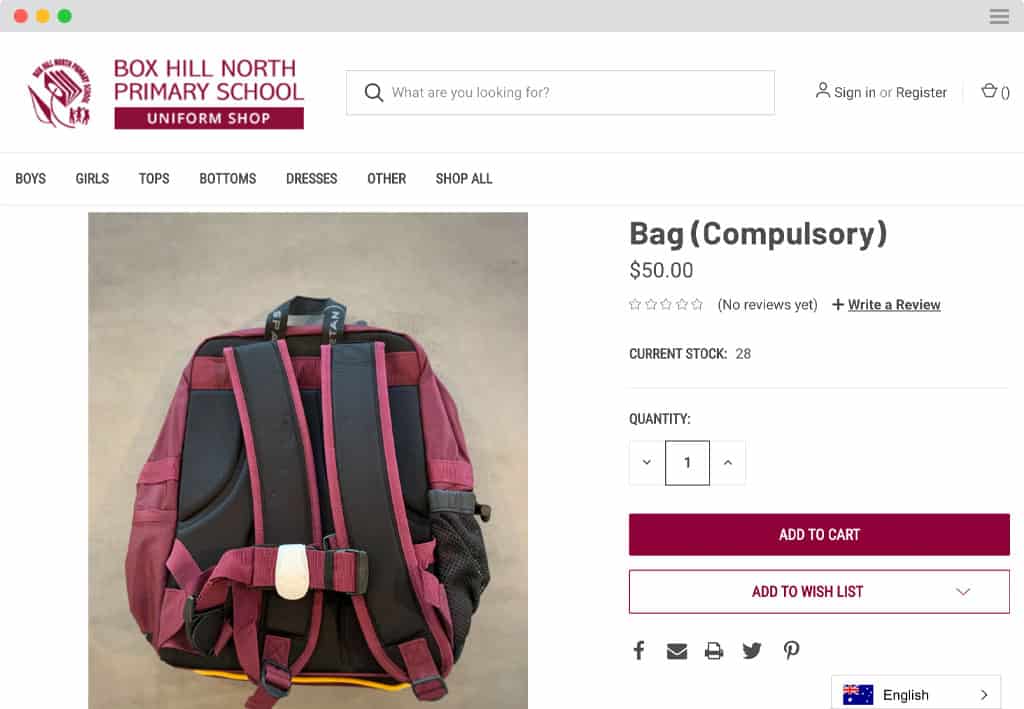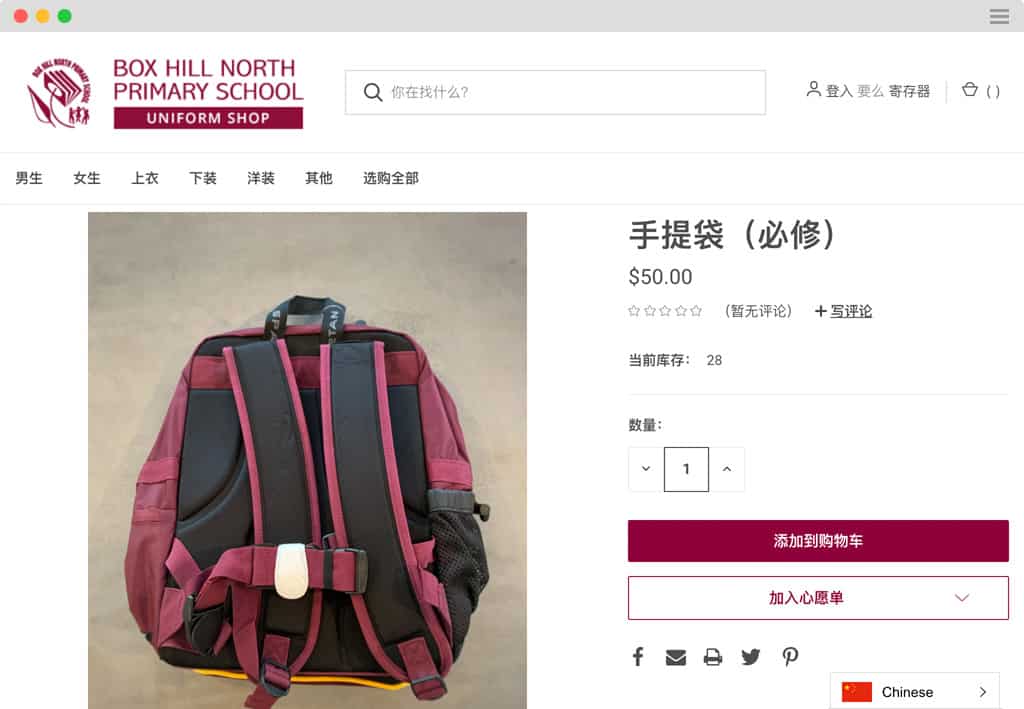 Need a multilingual site?
Don't let language be a barrier to selling your products.